New (July 2022): PS4SD has designed a new training course for EU officials, which is launched at the EU Policymaking Hub: Working better with others  for the Commission/EU priorities. It builds on last year's training on overcoming silo-thinking (below)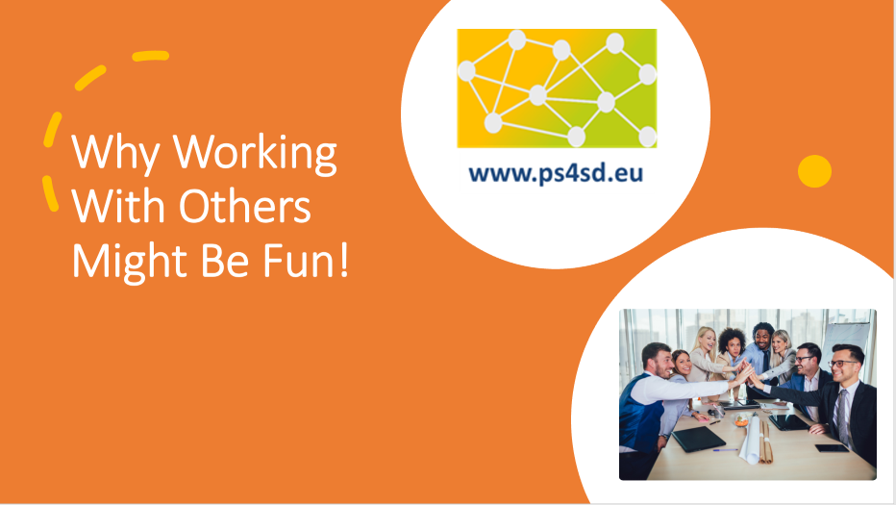 Teaching silos to dance ® (ts2d) is the name of training course and related activities organised by ps4sd to stimulate people to collaborate across organisational 'silos' such as ministries, agencies and other public-sector organisations.
We distinguish political, institutional and mental silos. In our courses we consider making mental silos 'dance' as a good starting point for capacity building and organisational change, for example to stimulate policy coherence for sustainable development. It is also effective as an activity flanking a reorganisation process.
The concept 'teaching silos to dance' was originally coined in a 2016 article. We are convinced that in most cases it is better to make people move across and between silos, with different dances and choreographies, and different dance partners, than merely 'breaking down the silos'.
Teaching silos to dance stimulates better collaboration and communication between silos, which is a precondition for, in particular, achieving policy coherence for sustainable development.
The European Commission invited policymakers from all EU institutions to participate in three training cycles in 2021, each with
two half-day training sessions
an 'Après-dance' lunchtime meeting to exchange experiences.
More information on having this course organised in-house in your organisation? Please send an email to louismeuleman@ps4sd.eu .
The Teaching silos to dance team:    Louis Meuleman, Ingeborg Niestroy, Andreas Versmann, Francesca Valentini